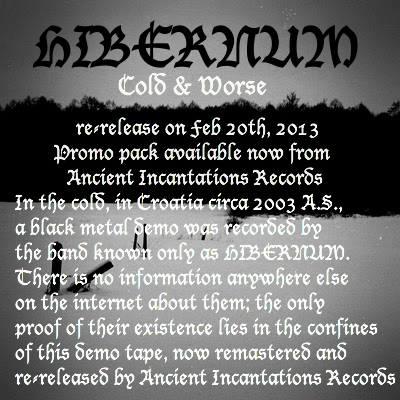 Prepare for old-school lost occult black metal from the depths of Eastern Europe!!!
Available on tape format, CD, and digital download on Feb 20th, 2012
IF YOU KNOW THE ARTISTS AND CAN PROVE IT, PLEASE BRING US IN CONTACT, THANKS.
THIS IS NOT DONE TO STEAL THE ARTISTS' WORK; THIS IS DONE TO BRING TO LIGHT AN INCREDIBLE BLACK METAL DEMO THAT OTHERWISE WOULDN'T HAVE A CHANCE.
Chant the Incantations!!! \M/